Email funnels are great if you would like to earn some passive income from your blog or website. It's quite simple to set up an email funnel on autopilot if you are offering online services, pre-recorded workshops, and online products like eBooks or courses.
What Is An Email Funnel?
An email funnel is an automated chain of email messages sent by a business to its prospects and customers. The purpose of an email funnel could be either to nurture a relationship, educate a customer, or make sales.
Some people may also recognize email funnel as Autoresponder, Email sequence, Automated email follow-up, and Follow-up sequence.
Benefits of Email Funnel: Why Do Businesses Choose Email Marketing over Other Channels?
Although there are a ton of different ways to sell your products, email marketing funnels are still popular because of two reasons:
They are known to have the highest ROI, and
They are owned completely by you.
Social media could also give you good results, but there's no telling when an algorithm may suddenly change. You are highly dependent on the social media platform to show your content to your followers and get you more revenue.
For example, say you have a Facebook Page for an ecommerce website where you market your products. You will never know when another page will start getting more likes and interests of the people change
Furthermore, sometimes policy changes in the social media platform could limit your advertisements and promotions. For example, Facebook hardly allows paid promotions of adult products
If you rely solely on your Facebook or Twitter audience, for instance, there is no way you will be able to connect with your followers if that platform suddenly disappeared.
On the other hand, Email platforms don't change their policies and even if they do so, they hardly affect the mails that you are sending. Also, as you are directly contacting people, you will not have to rank like you would have to do in the case of Search Engines or Social Media.
People on your email list are more likely to buy from you since they have chosen to be on your list and are already invested in you and your brand.
Email funnels, if done the right way, can help you send your message to the exact people you want to reach out to with your offers and new products.
It isn't only about reaching the right people, but also about making sales. According to a report by DMA, for every $1 you spend on email marketing, you can expect an average return of $42.
A clever way to use email marketing for your business is to create email funnels for your products and services. However, before you learn how to create these email funnels, you need to first figure out how to build your subscriber list from scratch.
In this post, we will teach you the two easiest ways you can use to build your email list, and also how you can set up email funnels for your list.
Excited? Let's begin!
What are the Stages of an Email Funnel?
Before moving on to anything, you should know the funnel sequence of email marketing.
Awareness
The first step is letting your prospects know that you exist. In this stage, you should be more focused on giving people real knowledge rather than talking too much about your product or service.
You should provide prospects with an idea that you are an expert in your field. They should get a feeling that you are the leader in your industry. We can interpret it as creating an authority or trust.
Of course, we are not telling you that you should not mention your business at all. The idea here is to make the people believe that you are trying to help them rather than actually making a sale
Remember, the awareness can be done via email with a cold pitch, but in most of the cases, it's with a social media, Google Search results, or a landing page.
The landing page makes people aware of the existence of the ebook and provides value before they buy Mobify's service. See how they are clever enough to make people sign up for their email list?
Consideration
In this stage, you give people a reason to do business with you. You also tell people a little more about your company, mostly about the problems that you solve.
Furthermore, the stage of consideration also consists of you learning more about your audience. You segment them based on their interests, values, problems, etc.
You will need to send personalized content to the prospects based on their pain points. You make them feel that your business is the first place they should go when they have a related problem.
The examples of the consideration stage include links to Blog Posts, and helpful information like Case Studies, Video Tips, Frequently Asked Questions, etc. on your emails.
An example of making people consider to sign up
Conversion
Now is the time for you to make a sale. Anyway, you should not overwhelm your customers with a lot of sales emails or calls.
Till the previous stage, you were only talking about the customer's problems and giving out knowledge. From this time onwards, there should be a Call to Action in your emails.
Your content still needs to refer to the pain points as you did in the previous stages. However, you should also talk about your products and how they help solve people's problems.
The bottom line is that you should introduce your prospects to the things you are selling without being too pushy.
SXSW education providing a value (discount). It is the pain-point of students as students don't have a lot of money. At the same time, there is a CTA to register for the service.
Loyalty
Typically, 80% of a company's business comes from 20% of their present customers. Furthermore, about 80% of businesses rely on email marketing for customer retention.
By this stage, your customers would already have bought some services from you. Now it is your time to show that your relationship wasn't one and off.
Thank them for buying from you. Send them helpful tips about the ways to use the product. Also, you can email them CTAs for related products. For example, if they recently bought a TV, they may need a table.
Make your customers believe that they did an excellent job doing business with you.
Advocacy
The final stage of the email funnel is advocacy. This time around, you turn your customers into your 'fans' and spread the word about your services.
Well, don't misinterpret it the wrong way. You are not going to tell your customers to post about your company on their social media.
Rather, you take actions that are going to make them do so themselves. You need to provide more valuable content, ask for feedback with rewards, send discount and loyalty coupons, provide special perks, for example, free shipping for some items, etc
How to obtain leads for your email funnels
There are two main ways you can capture leads for your email funnels. You can incorporate each of these ways into your strategy depending upon what your goals are. Here are the two ways of obtaining leads to build your email list and create your email marketing funnels:
1) Create signup forms on your website
Signup forms, or optin forms are a great way to tell your audience to join your email list. The usually prompt readers to enter there name and email address, with some kind of lead magnet or freebie in return.
Signup forms can easily be embedded anywhere in your website, making them a great way to capture your audience. You can strategically place them in your about page, in your home page, and also at the end of your blog posts. An email funnel is a journey that your customer goes through before finally purchasing the product or service that you are offering.
These funnels are created by business owners with the goal of selling their products or services through the use of content that is both informational and compelling.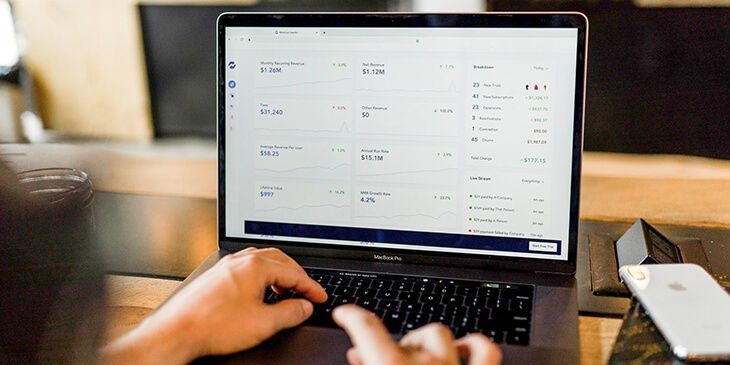 You can have multiple signup forms on your website, all with different copy, different offers, and different designs. You can test out different types of opt-in forms to see which ones perform best. To know this, check the conversion rate on each form and then choose the ones with the higher conversion rates to place on your website.
You may also already have an email list that you want to push through your email funnel. You can choose what kind of content you want to send to them so that they are interested and will opt in to your email marketing funnel, and eventually become your customers.
Doing this would help you reach out to customers who already know your brand and trust you. This will then increase your customer's lifetime value, meaning your customer would be more likely to buy more of your products or services in the near future.
2) Create special landing pages on your website
Creating a special landing page to showcase your offer is a good way to highlight a unique offer or product that you have, and attract more attention. These specialised landing pages usually have a call to action and a place to sign up to your email list.
The call to action could be regarding a special discount, a free resource to download, or even a free trial of a particular product you sell. Whatever it may be, the main aim of this landing page is to get more valuable leads onto your email list so that you can usher them through the email funnel.
These landing pages are also sometimes called sales pages and ultimately lead to your email marketing funnel. You can include a preview or an overview of your offer on these sales pages.
Design your landing pages, and make sure that there is not more than one call-to-action on each page. This will help your audience focus on that one offering, and thus increase your email conversion rate. Word your call-to-action carefully so that it is compelling and concise, and conveys your email funnel directly to your reader.
How to use email funnels to land loyal customers
So far in this post we spoke about how you can attract the attention of your readers and get them on your email list. But once they are on your list, how do you get them to buy your products and services?
How do you turn these email subscribers into lifelong customers?
Nurturing your list and leading your subscribers to your valuable products and services requires an email marketing strategy.
Your subscribers do not want to get bombarded with sales emails from you, constantly asking them to buy something from you. It is important that you put their needs first and deliver valuable content to them before you decide to sell them something.
Make sure that your email funnels are not just full of sales emails, but mostly packed with valuable information that will help your customers through their journey. Sales emails will put your readers off, especially if they have just joined your list and are looking for some useful advice.
Now don't get this wrong - it is important to educate your readers about your products and services, and sell to them. Otherwise they wouldn't even be aware that you have a solution to the issues that they are facing. However, try balancing out your sales emails with valuable ones that are packed with actionable advice.
While designing your email funnels, it is crucial to understand where your customers are in their journey and cater to them at that point. Educational content such as email courses or downloadable pdfs will build trust among your subscribers and help them get attached to you and your brand.
It is important to be genuine in your offerings and show your potential customers that you are capable of providing them with the products or services they need in their life. Once you have educated them about how your services can help them, it is then time to make your sales pitch. By then your customers are primed and ready to be sold to.
Once your subscriber becomes a paying customer, you can sell additional services or upgrades to your products, or even complementary products to them. This will help them understand more deeply how your products can help them, and they would have already got a taste of the quality of your products and services.
Doing so will help you create a strong list of lifetime customers, who look forward to emails from your email funnel, and the next best products or services you are going to offer them.
Bonus tips to help you nurture your email list through the Email Funnel
In this section, let's lay down some useful tips that will help you nurture your email list and turn them into loyal customers.
A) Keep your list engaged
Ensure that you send regular emails to your list to keep them engaged. Definitely do not go overboard with the number of emails you send them every month, but don't skip emailing them either.
It's best to plan out your email marketing funnel so that you have the right balance of educational content and sales emails in your email sequences.
B) Respond to their emails
Connect with your subscribers through your emails and give them chances to write back to you with questions or feedback. Only then will your subscribers feel like you care about them rather than just want to sell your products or services to them.
Be sure to engage them in a dialogue instead of only talking about yourself.
C) Plan your automated Email Sequences
Gather some of your best content on your website or blog and plan out an automated email sequence you can send out to your subscribers. New subscribers will find these resources very helpful, and your older ones will be happy to refresh their memory abtu what they learned from you.
D) Segment your audience
Another important aspect is the segmentation of your audience. Not everyone in your list is at the same point in their journey, so it helps if you can divide your list into segments based on their demographics or level of understanding.
You can then reach out to these segments separately with better tailored email sequences that seem more personal to them.
We hope that these tips would help you build stronger email funnels and help increase your conversions!