As you embark on promoting your business, it can be quite overwhelming to decide which medium of online marketing you should focus your energy towards.
According to Smart Insights, your Facebook campaign will only reach around 6% of your followers, and only 10% of your Twitter followers will see your tweet. However, 20% of your audience will receive your advertisement via an email campaign and 3.3% will click-through to your website. This discrepancy shows that email marketing is a far more effective way to reach out to your audience.
Using Your Personal ESP to Reach Out
Now, the question is: should you use your personal ESP (email service provider) to send out marketing material?
When someone talks about an ESP, they are normally referring to email services such as Gmail or Yahoo. You can certainly use these personal ESPs to send out marketing material for your business.
These email service providers can be quite effective in reaching out to your audience. For one, services like Gmail are extremely user-friendly. They are also compatible with different types of devices such as your desktop, smartphone, or tablet.
These services are also normally free and offer around 5 GB of storage (you can always pay more for extra storage).
How to Send Email to Multiple Recipients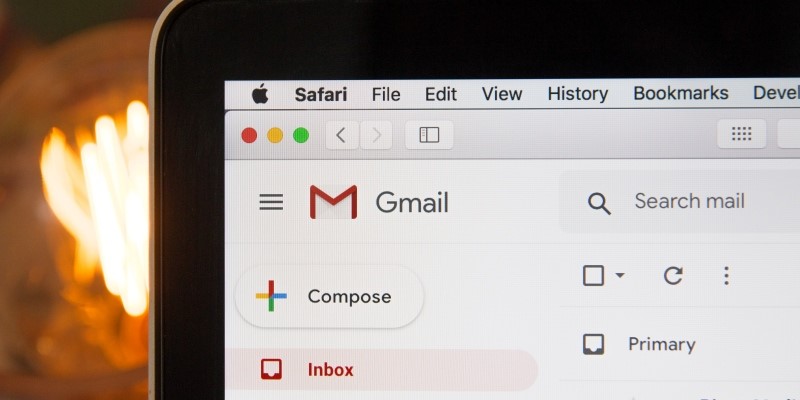 When using your personal ESP, you can send emails to multiple recipients by using the Cc and Bcc fields:
Once you have composed your email, type the email address of your primary recipient/s into the "address" field.
Separate multiple addresses with a comma.
If you wish to send copies to more people, type the email addresses in the Cc field.
This might not be appropriate in the context of a marketing campaign. Therefore, you might want to use the Blind Carbon Copy (Bcc) field instead. This ensures that the other recipients do not know who else you have sent the email to:
Compose your email.
Instead of using the primary "address" or Cc field, enter all your recipients' email addresses in the Bcc field.
This is quite a tedious and drawn-out way of sending emails to hundreds or even thousands of people. It is one of the main drawbacks of using your personal ESP to send marketing messages.
Drawbacks of Using Your Personal ESP to Send Marketing Messages
Even though the above-mentioned ESPs certainly can be used in your marketing campaigns, they don't necessarily have all the features that you need to ensure that your content reaches the intended audience.
Here are a few drawbacks of using your personal ESP to send marketing messages:
Accidentally sharing your recipients' information
Most personal ESPs allow you to reply to all of your recipients. If you are not paying close attention, you could accidentally hit the 'reply to all' button which will then expose the email addresses of all your recipients even if you have used the Bcc function. This is an easy mistake that you do not want to make.
Difficulty sending batches of emails
Platforms like Gmail or Yahoo are not catered towards sending out large numbers of emails. It can be quite tedious to manually insert all of your desired recipients.
No moderation of spam compliance
Due to international spam laws, our email inboxes are normally protected from unwanted and annoying content. They are simply sent to your junk folder without you ever having seen them.
Personal ESPs are not tailored in ensuring that your marketing emails comply with these laws. They services do not address user consent in the way proper email marketing tools can, and do not provide the tools and automation required for them to unsubscribe from your messaging. As such, your emails may not reach your intended audience, and may even result in your brand being viewed negatively.
No way to gauge the success of your emails
One of the biggest caveats of using your personal ESP is that you have no way to check on the success of your emails.
Unless you follow-up with each individual recipient (which would take a considerable amount of valuable time), you won't know whether your email was received or not. Moreover, you won't know if your audience opened your email and clicked on a link that you may have included.
Why Use A Dedicated Email Marketing Solution Instead?
With all of these drawbacks in mind, it might be worth considering a proper email marketing solution. Services such as Enginemailer take these difficulties into consideration and have tailored a solution made specifically for companies looking to roll out email marketing campaigns.
Here of some of the benefits of using a professional email marketing solution:
Integrated analytics
Email Marketing solutions provide comprehensive analytics. With analytics, you can see your email open-rates, click-through rates, bounced emails, people who have unsubscribed from your mailing list, and any spam complaints.
It can also note trends as your campaign runs. This will help you to optimise your campaign overall.
Easy batch sending
As mentioned before, it can be difficult and time-consuming to send emails to large numbers of people using a personal ESP. Proper services make it extremely easy to send your marketing campaign out to hundreds or thousands of recipients!
These services will often help you to build your subscriber lists. They can also help you manage leads and create intriguing content that will note come off as a nuisance to your target audience.
In addition, you can segment your subscriber list so that you can tailor your emails better and send them to the appropriate target segments.
Compliance to international spam laws
Before, we mentioned that emails must adhere to certain laws or they will be automatically sent to the recipient's junk folder.
A dedicated email marketing solution can help you to ensure that your emails comply with these laws. You can make sure that your campaign meets the standard, thus increasing the likelihood of it reaching your intended audience.
Conclusion
There are several ways to conduct your online marketing campaigns. Social media might seem like the most obvious choice, but we have seen that the success rate of email campaigns reigns supreme.
It is also evident that, even though it is possible to run your campaign on your personal ESP, it would benefit you and your brand far more if you used a proper, marketing solution like Enginemailer for your campaign. We can provide you with the tools you need to build and maintain your mailing lists, develop beautiful newsletter templates and analyse all your email marketing campaigns.