Most businesses tend to focus on the more attractive channels of marketing.
Things like a modern-looking website, captivating and mobile optimised landing pages, a vast social media presence, and irresistible call-to-actions (CTAs) are all what everyone is concentrating their efforts on.
It's fine to have all these things in place, but once you have subscribers in your email list who are genuinely interested in your business, what do you do next?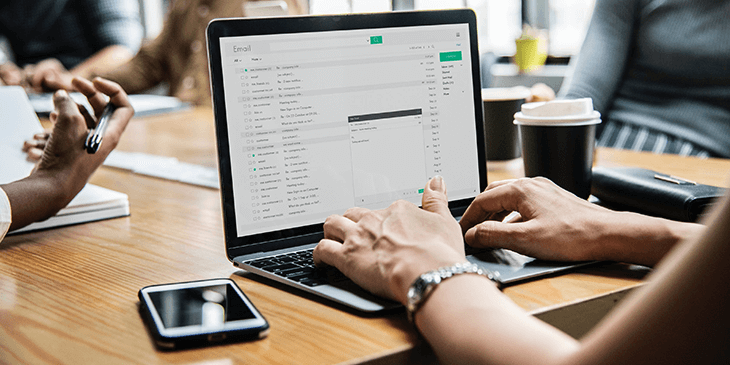 Adding more leads or subscribers to your list will only add weightage to the top of the sales funnel. If not many of these leads convert into customers, then your time and effort were wasted.
What about the middle section of the sales funnel? The part where you nurture those captured leads through email sequences, targeted call-to-actions, and re-engagement?
List segmentation can help you with marketing to your leads.
The basic idea of an email segmentation strategy is to divide your email list into smaller segments based on different criteria.
When you do this successfully, you will be able to reach out to your targeted audience more effectively.
List Segmentation Ensures The Right Content Reaches The Right People
Segmenting your email marketing list has many benefits. It can be described as sending out the right kind of information to the right people at the right point of time.
The easiest way to segment your email list is to use data entered by them in signup form submissions. Another effective way is to study how they interact with your marketing material after they have already signed up to your email list.
To segment people who have already signed up to your list in the past, you could send out an email to them with links that will segregate emails based on their interests.
You could also segment people based on the pages they visit on your website.
For instance, if they visit a particular product page on your site, you know that they are interested in it, and can start sending them emails that are related to that product.
If they visit the pricing page of your website, you can send them discount coupons or emails that further explain the benefits of your products and services so that they will be gently nudged to buy your product.
There are more complex software available in the market that will allow you to further segment your email list based on criteria such as number of employees in the company, leads that have downloaded a certain piece of content from your website, people who haven't interacted with your content in the past few months or past year, and so forth.
List Segmentation is Highly Effective
List segmentation has allowed email marketers to smoothly transition their leads through their sales funnels by nurturing them and constantly improving the customer relationship.
This can ultimately lead to a great increase in the percentage of leads converting to customers.
According to HubSpot, sending targeted emails to a segmented audience can increase your clickthrough rates (CTR) by 16%. This is majorly because when you segment your list, you're able to send only relevant and truly helpful information to each subscriber on your list.
For example, say your lead is a small business trying to improve its local SEO (Search Engine Optimisation). You can gather this information from the pages your lead has visited in the past, blog posts that they have read, and even content that they have downloaded from your website.
It would make sense that this lead is more likely to open emails related to localised SEO than anything else.
You then plan your email campaigns accordingly, and send only relevant information to this lead.
Be very careful when crafting your subject lines, because this is the one thing that will get your subscribers to actually open and read your emails!
What To Do When Your Leads Are Not Interested in Your Goals
Now, what do you do when your leads have interests that are not hand-in-hand with your marketing goals?
For instance, what if your leads aren't actually looking to buy something from you, but just enjoy the information that is sent to them?
You can shift your marketing strategy a little in this case. Instead of constantly trying to make a sale with these leads, try sending them informational content that is interesting and shareable!
That way these leads start sharing your content with people who may be more interested to pay you for your products and services!
It is important to note that while segmenting your subscriber base based on their interests is very efficient, you should also remember to segregate your list based on their interaction with your previous email campaigns.
For instance, if a bunch of subscribers have never opened your emails in more than six months, segment them into a separate list.
You can then send special re-engagement emails to them or even adjust the frequency of emails you send them so that they may be interested to check your emails again. This will help you decrease your unsubscribe rates and increase your open rates and click through rates.
How You Can Use List Segmentation For Your Business
List segmentation can be used along with your marketing strategies that work on subscriber list creation.
You can use welcome email sequences, email lead nurturing sequences, automated sequences, and individual email campaigns, depending on the goal of your email marketing campaign.
Another way to use list segmentation is to integrate your email lists that were previously segmented with other marketing elements on your website.
For instance, you can create specific calls-to-action for new leads, and a different one for those who are further down your sales funnel so that it's more appropriate for them.
Keep your email marketing goal in mind when you are segmenting your list - are you just trying to generate more leads or do you want a high quality email list that will eventually convert into valuable customers?
Are there other ways in which you use list segmentation to drive sales?